The holiday season can be hectic with traveling, shopping, and multiple gatherings with family and friends. Take a break from the stress with a relaxing outing at AMC. A movie night (or afternoon or morning) may become a fun new tradition with your loved ones — and an opportunity for some quiet time, while taking in the hottest releases. AMC has plenty! This December, put these 15 films on your holiday watchlist.
Mary Queen of Scots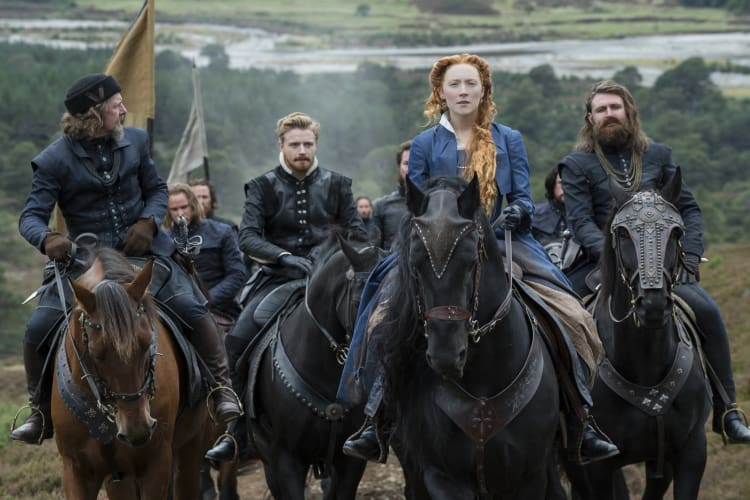 Saoirse Ronan and Margot Robbie star in the period drama MARY QUEEN OF SCOTS. After she's widowed at 18, Mary Stuart (Ronan) returns to her native Scotland to reclaim her rightful throne, but Scotland and England fall under the rule of Elizabeth I (Robbie). A rivalry between the "sisters" ignites, as the two fight to hold onto what's theirs and betrayal, rebellion and conspiracies erupt within each court.
Check back at AMC for tickets to the opening of MARY QUEEN OF SCOTS, December 7.
Ben is Back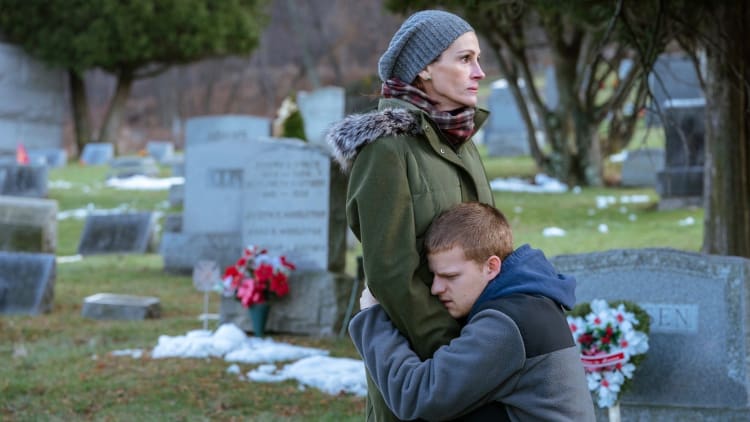 Set over a turbulent 24 hours on Christmas Eve, BEN IS BACK is a harrowing, heartbreaking story of addiction and a mother's undying love. When 19-year-old Ben (Lucas Hedges) unexpectedly returns home, his mother, Holly (Julia Roberts), is relieved and welcoming, but wary of her son staying clean. As new truths are revealed, Holly does everything in her power to keep Ben safe.
Check back at AMC for tickets to the opening of BEN IS BACK, December 7.
Mortal Engines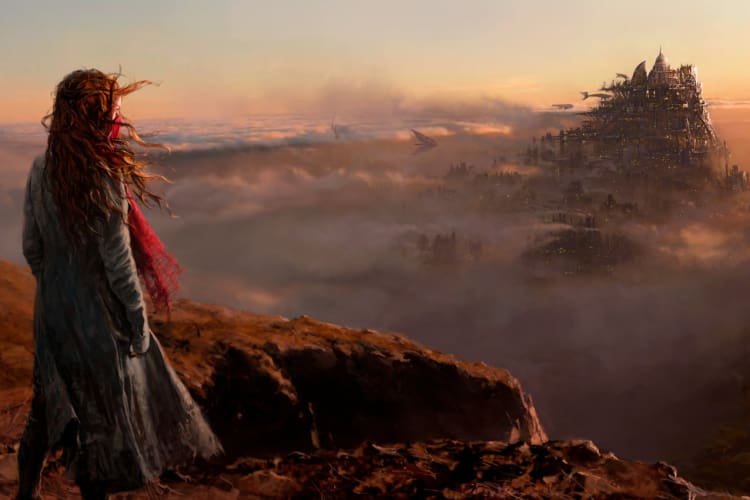 From the filmmakers of THE LORD OF THE RINGS and THE HOBBIT comes a new sci-fi action-adventure. In a post-apocalyptic world, a mysterious woman named Hester Shaw (Hera Hilmar) joins forces with Tom Natsworthy (Robert Sheehan), an outcast from London, and Anna Fang (Jihae), a dangerous outlaw with a bounty on her head, to stop London — now a giant, predator city on wheels.
Check back at AMC for tickets to the opening of MORTAL ENGINES, December 14.
Spider-Man: Into The Spider-Verse
Enter a universe where more than one wears the mask. SPIDER-MAN: INTO THE SPIDER-VERSE is a fresh, animated spin on the web-slinging superhero, created by Phil Lord and Christopher Miller (THE LEGO MOVIE, 21 JUMP STREET). The film introduces Brooklyn teen Miles Morales (Shameik Moore) and the limitless possibilities of the Spider-Man Universe in a groundbreaking visual style that's the first of its kind.
Check back at AMC for tickets to the opening of SPIDER-MAN: INTO THE SPIDER-VERSE, December 14.
The Mule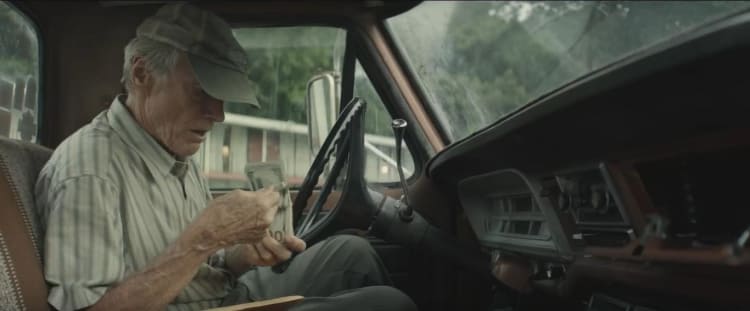 Inspired by a true story, THE MULE follows Earl Stone (Clint Eastwood), a man in his 80s who unknowingly becomes a drug courier for a Mexican cartel. He does so well, his bosses exponentially increase his cargo and assign him a handler, but he's not the only one keeping tabs on Earl. DEA agent Colin Bates (Bradley Cooper) is also hot on his trail. Will he have time to right his wrongs before law enforcement, or the cartel's enforcers, catch up to him?
Check back at AMC for tickets to the opening of THE MULE, December 14.
If Beale Street Could Talk
The newest film from director Barry Jenkins (MOONLIGHT) is a slow, deliberate drama based on James Baldwin's novel. Tish (KiKi Layne), a newly engaged Harlem woman, races against the clock to prove her lover's (Stephen James) innocence while carrying their firstborn child to term. The film is a celebration of love told through the story of a young couple, their families and their lives, trying to bring about justice through love, for love and the promise of the American dream.
Check back at AMC for tickets to the opening of IF BEALE STREET COULD TALK, December 14.
Mary Poppins Returns
In the new original musical and sequel, the Banks children are all grown up. Jane (Emily Mortimer) is following in her mother's activist footsteps, while Michael (Ben Whishaw) is raising a family of his own. Following a personal loss, Michael tries, and struggles, to keep the pieces together for his three kids. Searching for fun and adventure, the new generation of Banks children find their father's old kite, which, on a windy day, "catches" a nanny (Emily Blunt) with unique magical skills.
Get your tickets to the opening of MARY POPPINS RETURNS, December 19, at AMC today.
Aquaman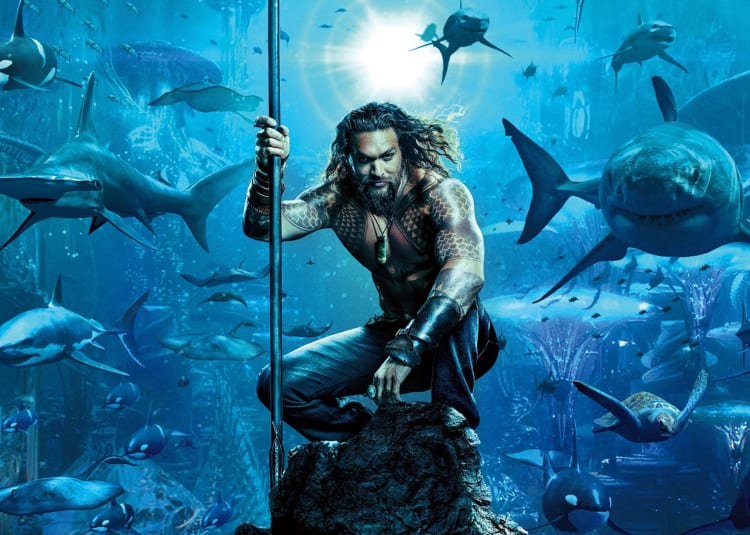 Experience the vast, visually breathtaking underwater world of the seven seas in AQUAMAN, the origin story of the half-human, half-Atlantean king. The action-packed adventure takes Arthur Curry (Jason Momoa) on the journey of his lifetime — one that will not only force him to face who he really is, but to discover if he is worthy of who he was born to be.
Get your tickets to the opening of AQUAMAN, December 21, at AMC today.
Bumblebee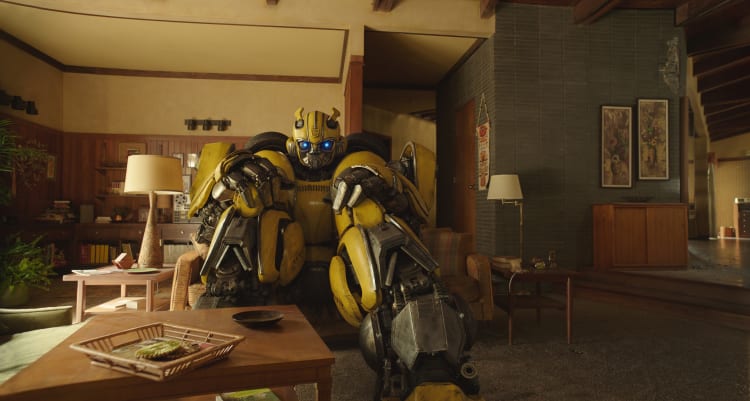 See your favorite Transformer in his original form. BUMBLEBEE is a coming-of-age tale about the yellow Autobot and where he came from. On the run in 1987, Bumblebee finds refuge in a junkyard in a small Californian beach town. Charlie (Hailee Steinfeld), on the cusp of turning 18 and trying to find her place in the world, discovers the VW bug, battle-scarred and broken. When Charlie revives him, she quickly learns this is no ordinary car.
Get your tickets to the opening of BUMBLEBEE, December 21, at AMC today.
Second Act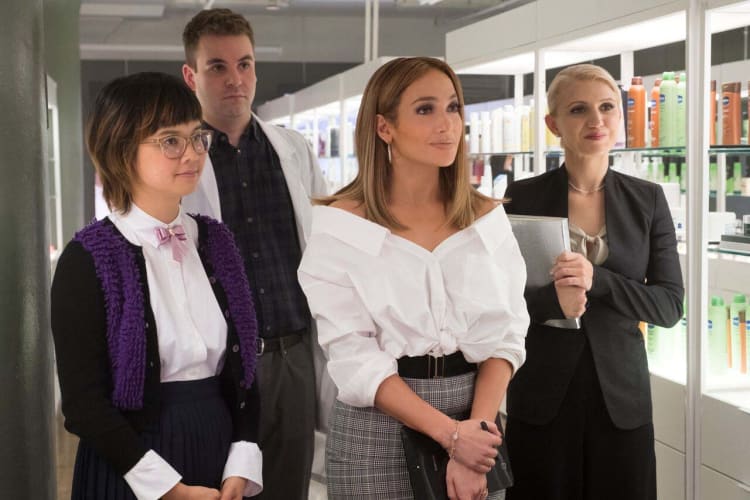 Jennifer Lopez is back on the big screen in rom-com SECOND ACT, co-starring Leah Remini, Vanessa Hudgens and Milo Ventimiglia. Maya (Lopez) is a big box store employee struggling with frustrations of unfulfilled dreams. But when a fake resume and Facebook page reach a major Madison Avenue company, Maya gets the chance to prove street smarts are as valuable as a college degree, and that it's never too late for a second act.
Get your tickets to the opening of SECOND ACT, December 21, at AMC today.
Welcome To Marwen
WELCOME TO MARWEN tells the miraculous true story of one broken man's fight as he discovers how artistic imagination can restore the human spirit. After a devastating attack shatters Mark Hogancamp (Steve Carell) and wipes away all memories, he meticulously creates a wondrous town where he can heal and be heroic. The astonishing art installation is a testament to the most powerful women he knows, and through his fantasy world, he draws strength to triumph in the real one.
Get your tickets to the opening of WELCOME TO MARWEN, December 21, at AMC today.
Vice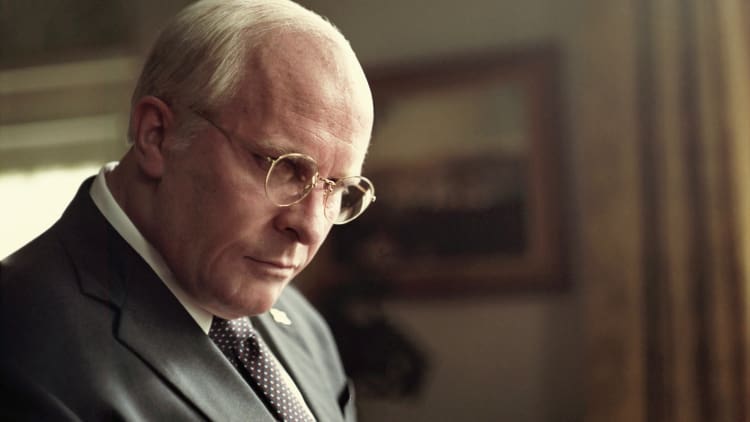 Christian Bale transforms into Dick Cheney in VICE, the untold true story that changed the course of history. The bio-drama chronicles how a bureaucratic Washington insider quietly became the most powerful man in the world as Vice-President to George W. Bush (Sam Rockwell). VICE also stars Steve Carell, Amy Adams and Tyler Perry.
Check back at AMC for tickets to the opening of VICE, December 25.
Holmes and Watson
John C. Reilly and Will Ferrell reunite for their fourth collaboration in HOLMES & WATSON, a comedic take on Arthur Conan Doyle's classic mysteries featuring Sherlock Holmes (Ferrell) and Doctor Watson (Reilly). The evil Moriarty (Ralph Fiennes) plans to kill the Queen (Pam Ferris), and only the crime-solving duo can save Her Royal Highness — at least, the Court hopes.
Check back at AMC for tickets to the opening of HOLMES & WATSON, December 25.
On the Basis of Sex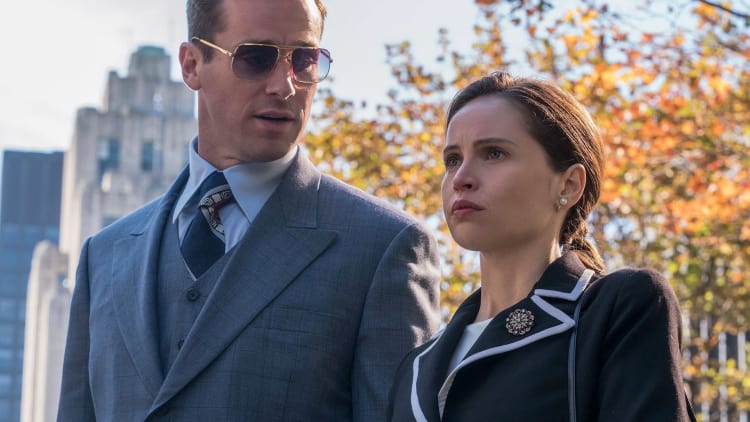 ON THE BASIS OF SEX is the story of Ruth Bader Ginsburg, her struggles for equal rights and what she had to overcome in order to become a U.S. Supreme Court Justice. The release of the bio-drama, which was written by Ginsburg's nephew, Daniel Stiepleman, is timed to her 25th anniversary on the Supreme Court. Felicity Jones stars as Ruth, with Armie Hammer as husband Marty Ginsburg and Justin Theroux as former legal director of the ACLU Mel Wulf.
Get your tickets to the opening of ON THE BASIS OF SEX, December 25, at AMC today.
Destroyer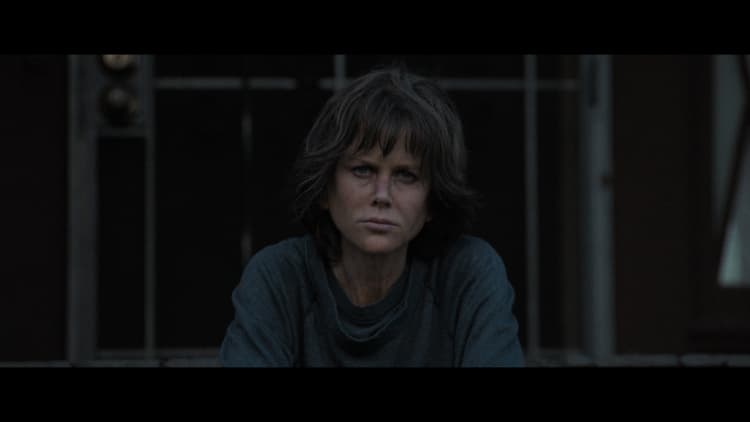 DESTROYER follows the moral and existential odyssey of LAPD detective Erin Bell (Nicole Kidman), who, as a young cop, was placed undercover with a gang in the California desert with tragic results. When the leader of that gang re-emerges many years later, she must work her way back through the remaining members and into her own history with them to finally reckon with the demons that destroyed her past.
Check back at AMC for tickets to the opening of DESTROYER, December 25.