Your weekend plans just got more exciting. We're bringing you the newest releases to your favorite AMC theatre, and with options in every film genre, there's something for everyone. Check out the titles arriving in theatres this weekend and get your tickets online, in the AMC app or at the box office.
The Upside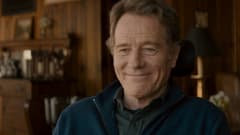 Bryan Cranston and Kevin Hart bring bromance to the big screen in a new laugh-out-loud comedy from director Neil Burger (DIVERGENT). A recently paroled ex-convict (Hart) becomes a caregiver for a paralyzed billionaire (Cranston), and though the duo couldn't be more different, they strike up a friendship that helps them discover what they've both been missing.
---
A Dog's Way Home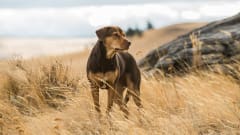 There are some bonds no distance can break. A DOG'S WAY HOME is the heartwarming story of man and his best friend. Lucas (Jonah Hauer-King) and playful puppy Bella (voiced by Bryce Dallas Howard) led a fun and loving life together, until they get separated. Determined to reunite with her beloved human, Bella embarks on a 400-mile journey back home with the help of a few friends.
---
Replicas
1 hr 47 min

PG13

Science Fiction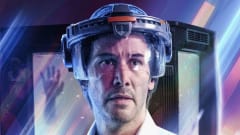 THE MATRIX star Keanu Reeves is back where he belongs in the new, gripping sci-fi thriller REPLICAS. Reeves plays a synthetic biologist, who, after a car accident kills his wife and children, will stop at nothing to bring them back. Now, a government-controlled laboratory and police task force are after his family — and breaking the physical laws of science brings its own painful consequences.
---
Dragon Ball Super: Broly
Goku and Vegeta face their most dangerous opponent yet in DRAGON BALL SUPER: BROLY, 
directed by Tatsuya Nagamine and written by Akira Toriyama. The anime fantasy picks up after the devastation of Planet Vegeta, when the three Saiyans were separated and destined for different fates. Now, the time for Broly's revenge has come, and the battle will shake the universe to its very core. The film opens in select theatres January 11 and wide January 18.