This summer, be prepared to get animated! A whole collection of stop-motion and CG-animated films are coming to AMC in the next few months, and we've drawn you a guide to the best of the bunch. (Get it? Drawn? Because we're talking about animation!)
Be prepared to laugh, cry, sing and then cry some more. Here are the best new animated movies in theatres and coming soon.
The Secret Life of Pets 2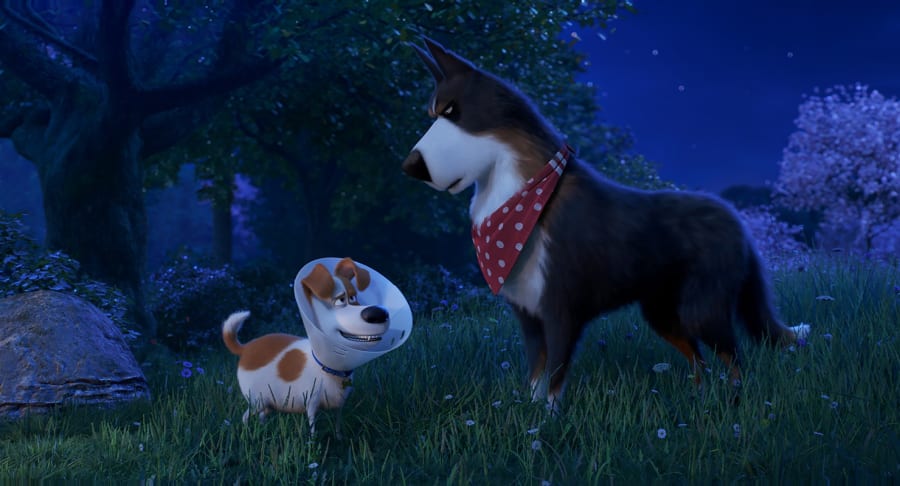 What goes through the heads of our pets, other than "feed me, love me, feed me"? The world found out in 2016's THE SECRET LIFE OF PETS, in which a terrier named Max had to share his home when his owner adopted *gasp* a new dog named Duke. Now, Max and Duke are headed to the country in THE SECRET LIFE OF PETS 2. Along for the ride are the rabbit Snowball (Kevin Hart), lazy cat Chloe (Lake Bell) and pampered pooch Gidget (Jenny Slate). They're joined by two new dogs, Daisy (Tiffany Haddish) and Rooster (Harrison Ford). You read that correctly — Harrison Ford plays a dog. How can we walk away from that stroke of casting genius? (June 7)
Toy Story 4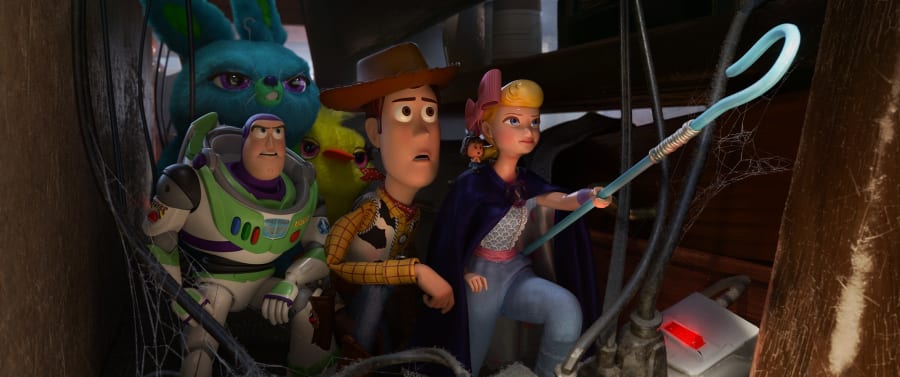 Ladies and gentlemen, get out your Kleenex, because TOY STORY 4 will hit you right in the feels. TOY STORY 3 saw Woody, Buzz and the gang finally leave their owner, Andy (pause for cry break), as he gave his old toys to the young Bonnie before leaving for college. In TOY STORY 4, Bonnie and her toys go on a road trip that results in Woody and new toy Forky being separated from their friends. (Forky, by the way, is actually a plastic spork with googly eyes, pipe cleaner arms and one heck of an existential crisis.) It's not all bad, though, as Woody happens upon Bo Peep, who's been MIA since TOY STORY 2. In addition to Forky, voiced by "Veep" and "Arrested Development" star Tony Hale, new toys this time around include Bunny and Ducky, voiced by the sketch comedy duo of Jordan Peele and Keegan-Michael Key, and Duke Caboom, played by Keanu Reeves. (June 21)
The Angry Birds Movie 2
Just because they're angry and scheming doesn't mean they're not adorable. Sony's first movie based on the world-dominating mobile game depicted an epic and hilarious battle between Bird Island and Piggy Island. This sequel finds the angry birds and green piggies … teaming up? Talk about reaching across the aisle. Red (Jason Sudeikis), Chuck (Josh Gad), Bomb (Danny McBride) and Mighty Eagle (Peter Dinklage) — with Chuck's sister, Silver (Rachel Bloom) — grit their teeth to ally with the pigs Leonard (Bill Hader), Courtney (Awkwafina) and Garry (Sterling K. Brown). The new frenemies unite to battle the residents of a newly discovered third island, which poses a danger that threatens both species. (August 14)
Abominable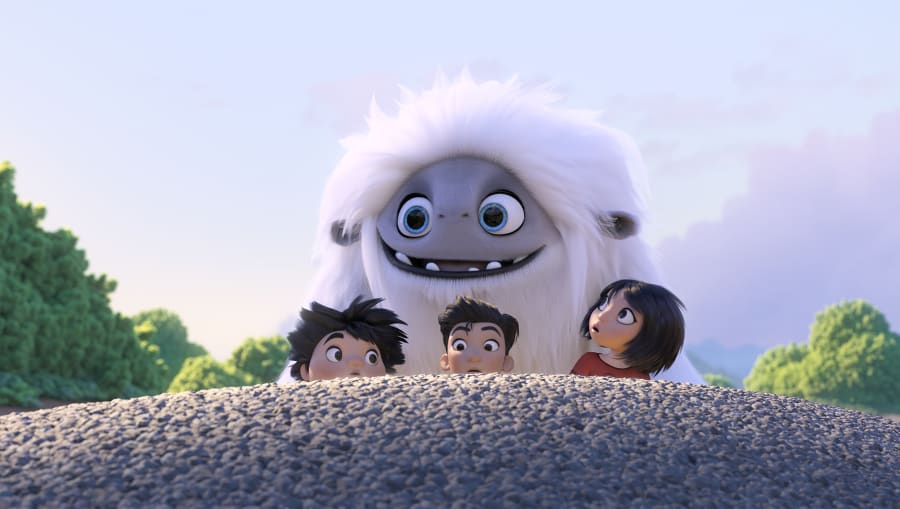 Teenager Yi (voiced by Chloe Bennet of Marvel's "Agents of S.H.I.E.L.D.") finds pretty much the last thing she expects to see on the rooftop of her Shanghai apartment building: a young Yeti. But Yi has a stronger spine than we do, because instead of freaking out, she befriends the lost creature, nicknames it "Everest," and with friends Jin (Tenzing Norgay Trainor) and Peng (Albert Tsai), plans an epic quest to find Everest's family and homeland. The journey won't be easy, however, not least because they are pursued by Burnish (Eddie Izzard), who wants nothing more than to capture a Yeti of his own, and zoologist Dr. Zara (Sarah Paulson). (September 27)
Frozen 2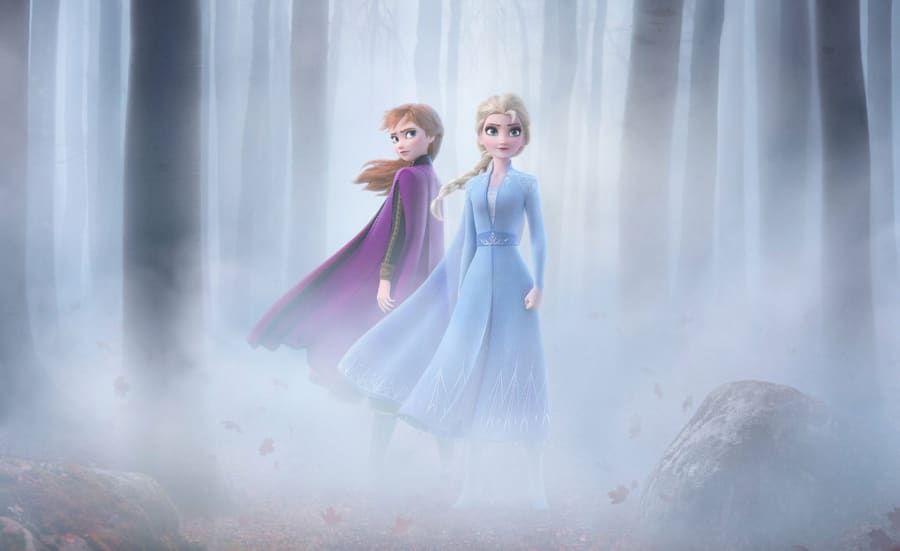 "The past is not what it seems." Just how did Elsa (Idina Menzel) end up with her snowy powers, and what do her abilities mean to the future of the world? FROZEN 2 will reveal previously unseen days from her childhood alongside Princess Anna (Kristen Bell), as Elsa journeys far from home to follow a call that comes from deep within her. There are new mysteries, new magical creatures and new songs from Oscar®-winning songwriters Kristen Anderson-Lopez and Robert Lopez. (November 22)
Spies in Disguise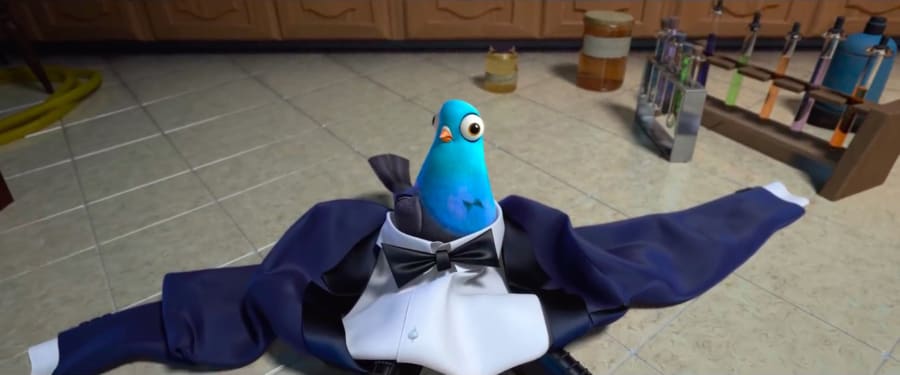 Will Smith voices Lance Sterling, the most capable super-spy on the planet. But Sterling gets through his missions in part thanks to gadgets by the socially hapless inventor Walter Beckett (Tom Holland). When a new idea for undercover work turns Sterling into a pigeon, Beckett has to step up to provide more than behind-the-scenes tech support. This movie is inspired by Lucas Martell's very funny short film PIGEON: IMPOSSIBLE, from 2009, but SPIES IN DISGUISE will ultimately be its own wild ride. (December 25)
Come back to the AMC Scene for more animated movie info!