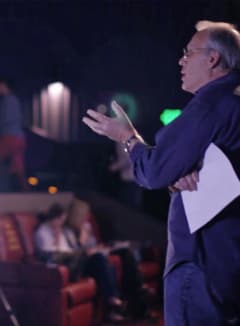 Meetings & Events
Thanks for your interest in renting an AMC Theatre for your event. You can also get in touch with us by calling 1-833-MEET2DAY or by e-mailing us at Rentals@amctheatres.com
So Many Options for Fun
Seeing a past or current film in a private auditorium is perfect for team-building, customer or employee appreciation and company outings. Rent out the entire theatre for the ultimate VIP experience!
It's Simple to Get Started
A credit card is required to confirm your spot. If you need to pay by check, your group sales rep can help! After you submit your information, you'll hear from us within five business days.
Plan Ahead for an Exceptional Event
Typically, it takes 5-10 business days to plan a full event, depending on your desired logistics. We take requests in the order they're received. Contacting us or our theatres again will only lengthen your response time, so plan ahead!