More Trailers and Videos for Mid90s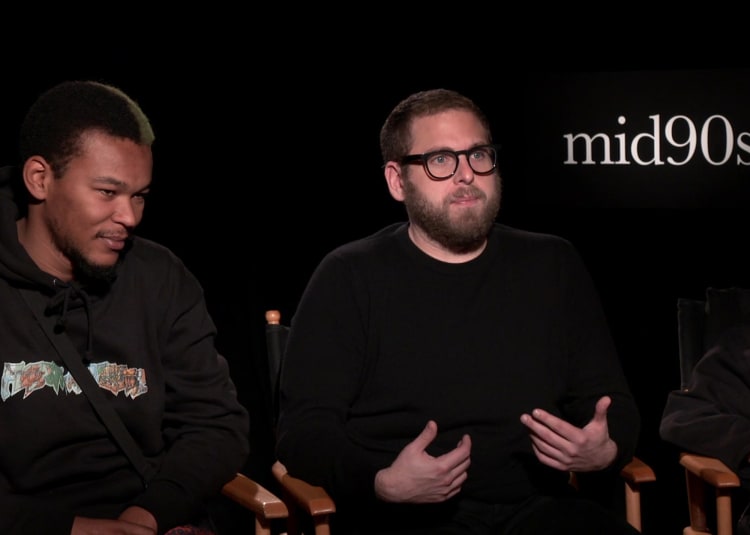 Jonah Hill Reflects on Growing Up
In an exclusive interview with AMC, Jonah Hill shared the inspiration behind his directorial debut, MID90S, as well as his favorite scene. Hear from Hill and get your tickets to MID90S today.
Cast & Crew
SUNNY SULJIC

Actor

Sunny Suljic is an American child actor and skateboarder. He is known for The Killing of a Sacred Deer (2017), Mid90s (2018), Don't Worry, He Won't Get Far on Foot (2018) and The House with a Clock in Its Walls (2018). Suljic also did voice work and motion capture for Atreus, the son of Kratos in the 2018 video game, God of War. His acting debut was in the short film Ruined (2013).

More

Lucas Hedges

Actor

Lucas Hedges is an American actor. He is known for playing Patrick Chandler in Manchester by the Sea (2016), which earned him an Academy Award nomination. Hedges was born in Brooklyn Heights, New York, the second child of poet and actress Susan Bruce and Oscar-nominated screenwriter and director Peter Hedges. He also starred in Wes Anderson's Moonrise Kingdom (2012), as Redford, as well as Kill the Messenger (2014), Lady Bird (2017), and Three Billboards Outside Ebbing, Missouri (2017). In 2018, he appeared as the older brother in Mid90s (2018), and turned from supporting work to starring roles, giving critically-acclaimed performances in two films about young men in jeopardy, Boy Erased (2018), where he plays a teenager sent to a gay conversion therapy clinic, and Ben Is Back (2018), as a drug-addict returning home for the holidays.

More

Katherine Waterston

Actor

Katherine Waterston is an American actress. She is best known for Inherent Vice (2014), Fantastic Beasts and Where to Find Them (2016), and Alien: Covenant (2017). Waterston made her feature film debut in Michael Clayton (2007). She also had supporting roles in films including Robot & Frank (2012), Being Flynn (2012), The Disappearance of Eleanor Rigby: Her (2013), and Steve Jobs (2015). She is the daughter of Sam Waterston, an Oscar-nominated actor.

More

JUDAH ESTRELLA BORUNDA

Actor
Cast & Crew photos provided by TMDb.